There are other parks. Memento Park in Hungary was established after the fall of communism in 1991. Vladimir Lenin stands with Karl Marx and notable Hungarian communist leaders behind the austere brick walls of the statue park museum in a hilly southern suburb of Budapest.
Following Indian independence in 1947 Coronation Park in Delhi became the final resting place for some of the statues of former British kings and officials of the British Raj.
With the recent defacing and removal of statues in the wake of Black Lives Matter protests there is potential for more statue parks.
Professor Bronwen Douglas, an honorary professor at the ANU, welcomed the idea and said every city in Australia could have a statue park.
She compared it to early manuscripts, many of which contained racist or sexist material. To obliterate those works would also obliterate the horrors, she said.
"Every city is chock-a-block with statues, many of which would now be regarded as politically incorrect and with absolute reason," she said. "Most of the statues in question at the moment are of arch imperialists who are seen as, quite rightly in the vast majority of cases, extremely racist. But you can't just obliterate things that have happened in the past; if you destroy the statues you are destroying the memories of what these people actually did.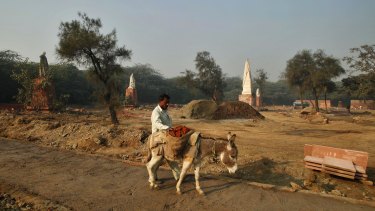 "A statue of Captain Cook put up in 1900 is a history of both Cook and the way in which he was regarded in 1900 and regarded since by many people. Specifically in this case it would be appropriate to acknowledge Aboriginal leaders and women involved in early encounters. There's not many statues of Aboriginal people. It has to be done in context and in consultation. A statue park would be like an archive, they are not purified by being collected together but they are taken out of public celebration."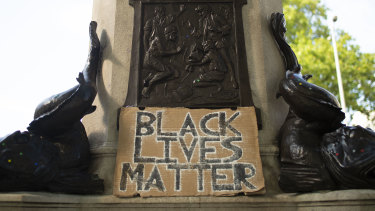 Christine Yeats, president of the Royal Australian History Society, also saw some merit in statue parks.
She said: "While acknowledging 'statue parks' may not be for everyone, they do provide an opportunity for society to deal with the unwanted and discredited vestiges of the past. Displaying the statues in this way provides the opportunity to explain the context in which they were created and the reason why the figures represented are no longer honoured or memorialised."
Tim Barlass is a Senior Writer for The Sydney Morning Herald